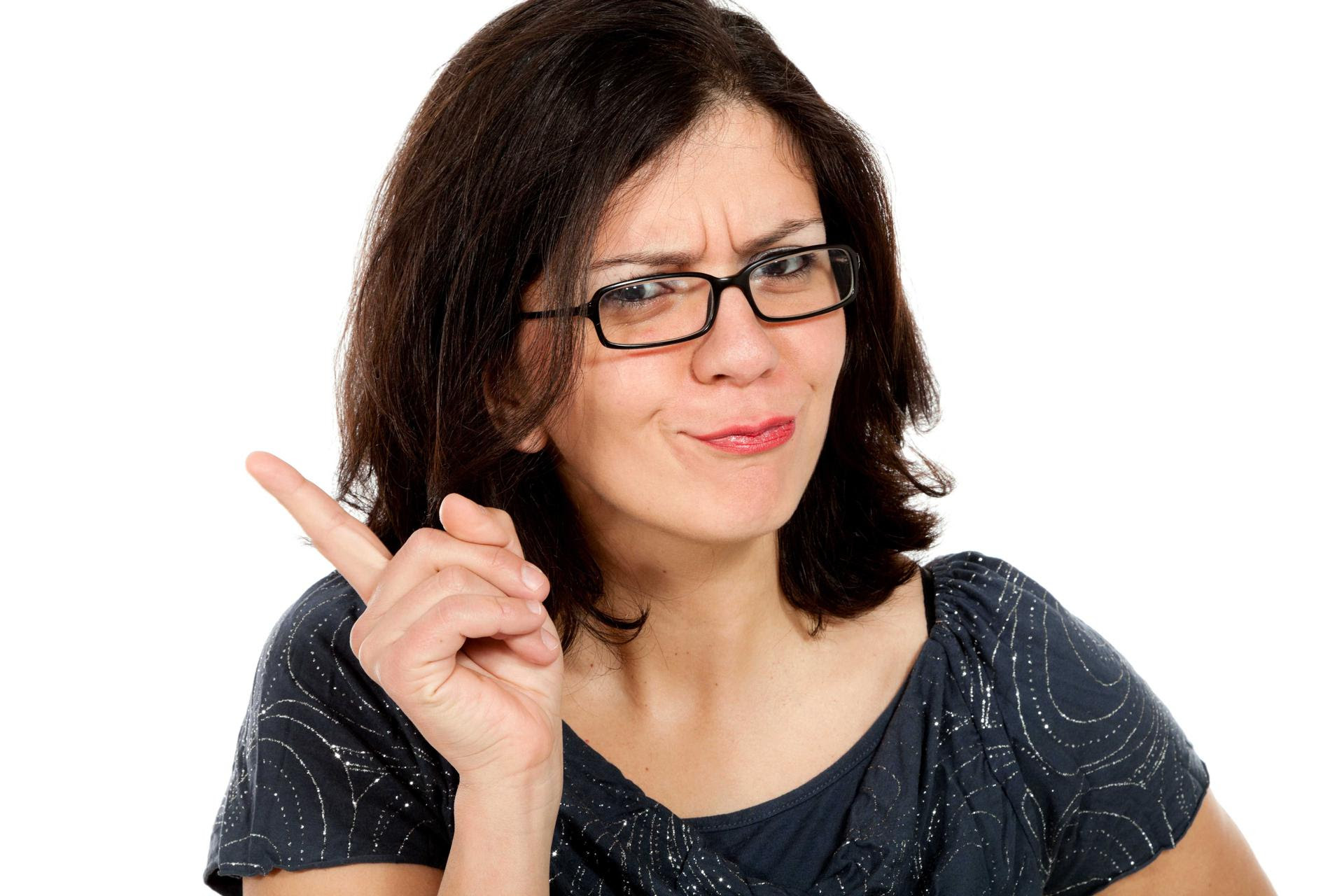 U.S. Markets Fall on Fed Minutes and Spending Bill Doubts
U.S. markets were under pressure all day today, and the minutes from the most recent Federal Reserve meeting on May 1, added to the pessimism. That meeting, which was before trade talks between the U.S. and China took a turn for the worst, indicated that (at the time) the Federal Open Market Committee (FOMC) was comfortable with where interest rates were, and had no plans to change them this year. We knew that from Chairman Powell's comments after the meeting, but to read the minutes and see that all members of the Committee felt that way, may have been disappointing to investors.
Here is the key passage:
"Members observed that a patient approach to determining future adjustments to the target range for the federal funds rate would likely remain appropriate for some time, especially in an environment of moderate economic growth and muted inflation pressures, even if global economic and financial conditions continued to improve."
Translation: "Get comfortable…We shall not move."
file photo, courtesy shutterstock
Why it Matters
The Fed has been promising patience all year, so this should come as no surprise. Chairman Powell has done so, even as the Trump Administration has publicly shamed the Fed for raising rates in 2018 and not cutting them in 2019. As an independent government body, Powell and the Fed have done the right thing by not listening. It must be hard.
Still, investors may have been holding out hope that the Fed would be more accommodating to help boost growth, now that corporate earnings are slowing along with the global economy. Lower interest rates boost capital spending, and spending juices the economy and therefore the stock market.  (James has more on how this news impacted the 10-year U.S. Treasury yield in our daily chart, below)
What's Next?
The Fed will meet five more times in 2019. If you look at the CME's Rate Watch Tool like we do, you have to go all the way out to the December 11th, 2019 meeting to see when traders think the Fed will make a rate cut. About 64% of traders think rates will be cut by 0.25% – 0.50% at that meeting. A lot could happen between now and then, but the Fed minutes from the last meeting make this seem like it's not going to happen.
Infrastructure Spending in Doubt
One of President Trump's campaign platforms was infrastructure spending. The U.S. badly needs it, and it's an easy political win that both parties rallied around. It also helped boost infrastructure and construction stocks over the past two years.
That goodwill hit the 'Wall of No' today, as the President told reporters that he walked out of a meeting with Democratic leaders on infrastructure this afternoon, telling them, "I walked into the room and I told Sen. Schumer and Speaker Pelosi, 'I want to do infrastructure' … but we can't do it under these circumstances."
The circumstances the President was referring to are the multiple investigations Democrats, State and Federal agencies have launched into his purported activities as a candidate for president prior to his election in 2016.
That's not our territory, but we do know which stocks and sectors that were impacted by this turn of events.
Shares of Nucor, Martin Marietta Materials and Granite Construction, three of the biggest infrastructure related companies in the U.S., all traded lower today, although Granite was able to rally off its lows.
What's Next
There is a chance that an infrastructure bill might actually make it to the President's desk and he will sign it. Anything can happen. But, we are in an era of unpredictability, as we have learned with the China trade talks and other issues that impact the economy and stock market. The safe bet here is continued uncertainty.
Target Hits the Bullseye
We wrote about the 'tale of two cities', facing retail stocks, yesterday. Quick recap: Those with growing e-commerce capabilities and limited exposure to tariffs on both the import and export side, are faring better than those that don't.
Target proved that it is winning on both fronts.
The retailer handily beat analyst expectations for revenue and profits, but more importantly, it grew both same store sales and online sales.
Same store sales grew 4.8% while online sales jumped 42%. Target has something that Amazon can't quite offer yet – curbside pickup for merchandise ordered online. Amazon is starting to do that with Whole Foods, but it doesn't have the store footprint that Target has. That has been a winning formula for Target and one you can count on seeing a lot more of. Here is a slide from Target's earnings presentation which shows its digital strategy.
Advance Auto Parts' quarterly report beat estimates by 4%. Target had a day for reasons we talked about above.
Lowe's delivered an 8% miss on earnings today. Nordstrom reported quarterly earnings 46% lower than expected. Yes, you read that right.
Word of the Day
Today, a judge ruled that Qualcomm abused its position and size in the semiconductor industry in order to strangle competition and overcharge customers (cellphone makers). A good day to review what antitrust laws say, and what they are:
"Antitrust laws are regulations that monitor the distribution of economic power in business, making sure that healthy competition is allowed to flourish and economies can grow. Antitrust laws apply to nearly all industries and sectors, touching every level of business, including manufacturing, transportation, distribution, and marketing."
Today in History
May 21, 1973: Big day in the development of the Internet, as computer scientist Robert Metcalfe, working at Xerox's Palo Alto Research Center (PARC), drafts a memo describing what he calls The ETHER! Network, or Ethernet.
Michael Hiltzik, Dealers of Lightning: Xerox PARC and the Dawn of the Computer Age (HarperBusiness, New York, 1999), p. 187
Chart of the Day: Yields Drop on Dovish Fed Minutes
Wednesday's release of minutes from the early May FOMC meeting clearly struck a dovish tone, pressuring government bond yields like the benchmark 10-year U.S. Treasury yield. The summary of the FOMC meeting indicated that the Federal Reserve will likely refrain from raising interest rates "for some time." Even more dovish was the addition of "even if global economic and financial conditions continued to improve." Generally, an improving economy helps place upward pressure on interest rates. But the Fed is now saying that it would resist that pressure, at least for the foreseeable future.
As shown on the chart, the 10-year Treasury yield has virtually been in a state of free fall since the major double-top pattern around 3.250% completed forming in November of last year. Now, the tables have turned and the 10-year yield has just formed a double bottom right around the 2.350% level. The first bottom was in late March, which hit a level not seen since the end of 2017. And just last week, the benchmark yield dropped down to test November's trough. Since the second bottom, the yield was on the rebound until Wednesday, when the dovish Fed minutes were released.
Strong declines in bond yields have been driven in recent months by fears of slowing global economic growth, dovish-turning central banks, and expectations of low interest rates for longer. Most recently, an escalating trade war between the U.S. and China has reignited fears that protectionist policies on both sides could further weigh on global economic growth. Now that the Fed has indicated in no uncertain terms that it intends to keep rates on hold, the outlook for yields continues to be to the downside. For the 10-year yield, there is a distinct possibility that the double bottom could see an impending breakdown, which would be a substantially bearish signal for yields.
Major Moves
The list of Chinese technology companies that are restricted from doing business with US firms may grow by another 5 firms soon. The new additions to the list are surveillance and security technology companies like Hikvision and Dahua.
Most Western investors are likely unfamiliar with the companies that could be directly restricted, but there are secondary effects that could erase yesterday's reversal in more well-known US technology and semiconductor groups. For example, if more Chinese firms are prevented from buying tech from Intel (INTC) or Qualcomm (QCOM) the sellers are likely to suffer as well.
You can see the effect of the trade-war and blacklisting on Micron Technology (MU) in the following chart. The stock completed a large "double-top" technical pattern by breaking below $36.63 on Friday and has continued its move to the downside. In my experience, using a fibonacci retracement of a reversal pattern does a good job of identifying a likely initial target which, in this case, is near $31.71 per share.
Trade wars and blacklisting are likely to drag on other firms in the tech sector as well. While not directly impacted like the chipmakers, companies like Apple (AAPL) are at risk of retaliation by the Chinese government. Unfortunately, this week's trade-related troubles will be compounded by further losses in Qualcomm which lost its case over anti-trust behavior today as well.
While these issues aren't necessarily big enough to cause a major economic disruption in the US, performance in the tech sector can have a big impact on short-term investor sentiment. Unless tensions can be reduced quickly, these issues are likely to keep the S&P 500 from reaching its prior highs.
 S&P 500
Support for the S&P 500 large cap index and the Russell 2000 small cap index has continued to hold despite some of the back and forth in the market. Prices are still roughly in the same range as they were at this point last week and haven't shown much additional momentum since the major indexes bounced on the 15th and 16th last week.
As I discussed earlier this week, I am concerned about the potential for a head and shoulders pattern that could be completed if prices lose further momentum. This could be a trigger for more volatility, but investors should give the market some room to shake out before getting too bearish even if the pattern does complete. Somewhat counter intuitively, bearish head and shoulders patterns don't have a good track record for predicting large downside moves in bull markets.
Risk Indicators – Brexit
It's been a refreshing change that Brexit hasn't been the headline issue driving market volatility lately. The last time I mentioned the risks of Brexit was in the April 24th issue of the Chart Advisor. However, I need to make some adjustments to my European-UK divorce estimates after news that Prime Minster, Theresa May, is coming back to Parliament with more unpopular proposals.
Hardliners within May's government are worried that she will present Parliament with the opportunity to vote on much softer options for Brexit – including the possibility of a new referendum – the first week of June. Both pro-Brexit and anti-Brexit MP's are unhappy with May and there are no assurances that any deal she presents will last if she leaves office in June (or earlier).
As a result of that uncertainty, the British pound (GBP) has been losing against the dollar since May 6th. The currency is nearly back to it's lows from last December. The problem with this trend is that a weaker GBP relative to the dollar makes US exports to the UK more expensive and therefore less attractive. Depending on how you run the numbers (there is some dispute about this,) the UK is one of the few major Western economies with which the US runs a trade surplus.
For some industry groups, this is a bigger issue in the short-term. For example, automobiles and electrical power generation equipment are two of the largest categories for import to the UK from the US. Although performance among some of the automakers has been better recently, stocks like Ford (F) could languish at resistance if the pound falls further. Electrical equipment makers like Emerson Electric (EMR) are similarly at risk.
The Brexit situation and Theresa May's future will likely be a moving target for investors on a day to day basis through the first week of June. Watching the GBP should give us some insight into the risk of additional market volatility. If the GBP breaks support below $1.26 dollars per pound, a bigger reaction in the stock market is more likely.
Bottom Line – Risks are rising but not systemic
The risks from the trade war and Brexit can be unnerving and I expect it will continue to keep market volatility elevated in the short-term. However, despite those risks, the downside potential is likely to be limited in the short-term. Further accommodation by the Fed, consumer spending, hiring, and revenue growth are still positive enough to justify an optimistic outlook in the short-term.
In my view, analyzing the external risks of the US/China trade war and Brexit through stocks that have direct exposure to those unknowns is the most useful strategy. Focusing on domestic stocks as a whole isn't as productive because the large-scale effects will be difficult to predict at that level.